We have to clean our homes every day and keep them cozy for anyone. We tend to use detergent or other chemical cleaners. They remove dust, dirt, and even germs. However, abundant chemicals will be dangerous. We need DIY home cleaners to give us benefits for our health, environment, and wallet. We can make DIY all-purpose cleaners from natural resources. We might use dish soap, vinegar, vodka, essential oils, or castile soap. Then, use citrus, herbs, and spice to attain a good smell. Check out our list below!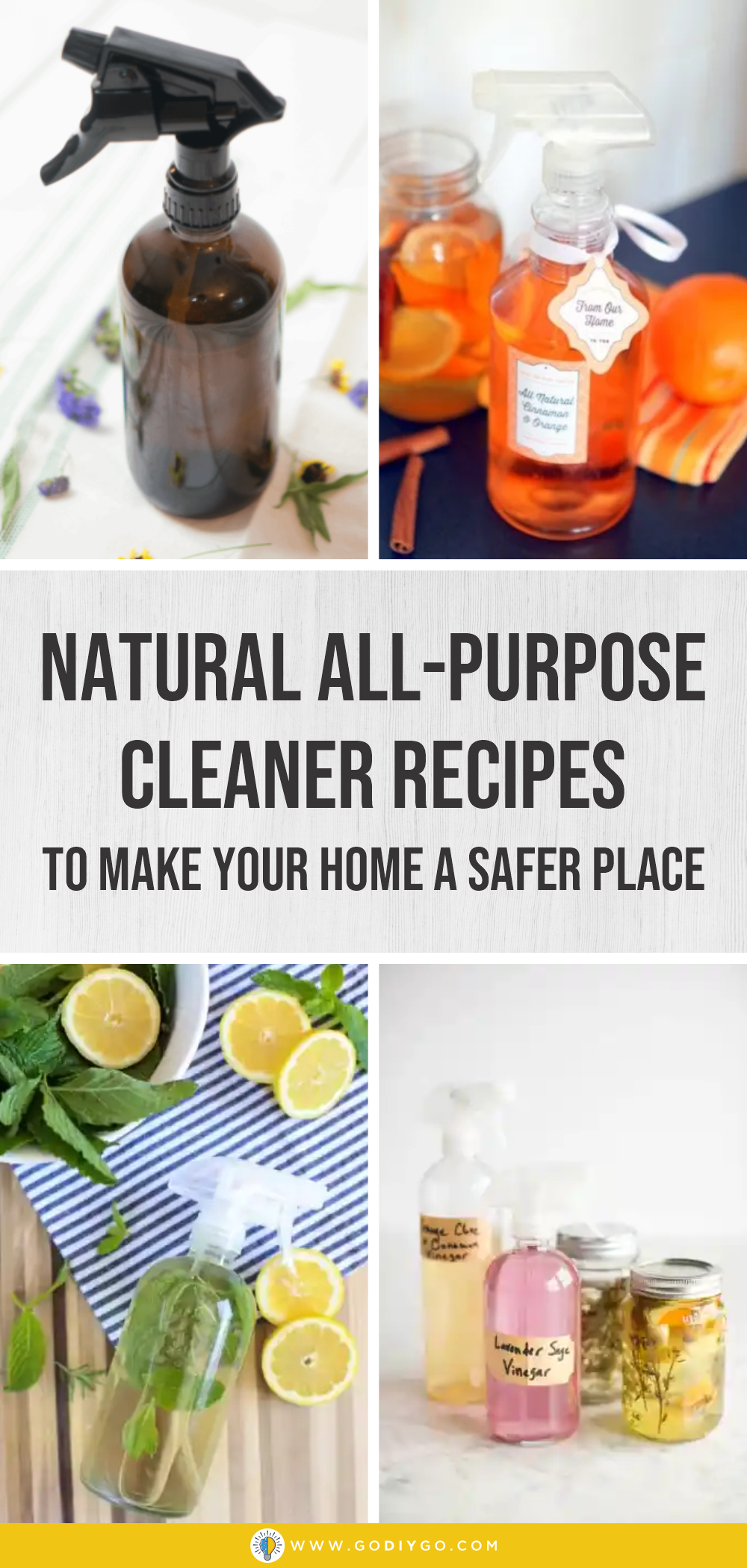 Homemade Infused-Vinegar Cleaners
Making an infused-vinegar cleaner is easy. Infuse oranges, peels, herbs, cinnamon sticks, or other natural components with vinegar using a sprayer or mason jar. Easy, huh? Even a DIY newbie can make it in minutes. Remove the dust in your appliance and give a good smell to your room.
Homemade Herb-Infused Cleaner
A homemade cleaner is a solution for those who should avoid chemical components. Use herbs and combine them with water, vodka, vinegar, and essential oils. What herbs do you like? You can try rosemary, peppermint, or lavender. Make homemade herb-infused cleaners in your version.
Orange and Cinnamon All Purpose Cleaner
Could you tell me what is simpler than this all-purpose cleaner? You will need oranges, cinnamons, and vinegar. Put them all in the bottler sprayer and wait for several minutes. Use it anytime you need. Remove dust, dirt, or germ with this, and make your home smell good.
Homemade Tea Tree & Lemon Cleaner
The smell of tea is relaxing, and lemon can clean any germ in your stuff, and mix those two natural elements with distilled water, vodka, and castile soap. You will get a ready-to-use cleaner with a good smell. See the tutorials here.
DIY Homemade All-Purpose Cleaner with Dish Soap
You will need water, vinegar, washing soda, dish soap, and essential oils, and combine them in a bottler sprayer. Clean the mirror surface, tabletop, kitchen countertop, and more. Make your appliance clean and neat with this homemade product. 
DIY Pine Scented Cleaner
Do you love Christmas? Make your home with this feeling by using a DIY pine-scented cleaner. You will need vinegar, water, and pine needles. Put them all in a jar for several hours. Then, move to the bottle sprayer. Use it to clean your items, and feel Christmas in the entire home space. What do you think? Can you smell Christmas?