The weather will be more cold day by day. We need some items to make our rooms warmer. Prepare blankets, pillows, and a rug. Pom poms rugs will make your room more beautiful and add warmth. Have you ever made a pom pom rug before? Pom poms, yarn, needle and thread, and other supplies are what we need to make the rug. Read further and get more inspiration to create your rug version. We have gathered DIY pom-pom rug ideas in the list below. Check them out!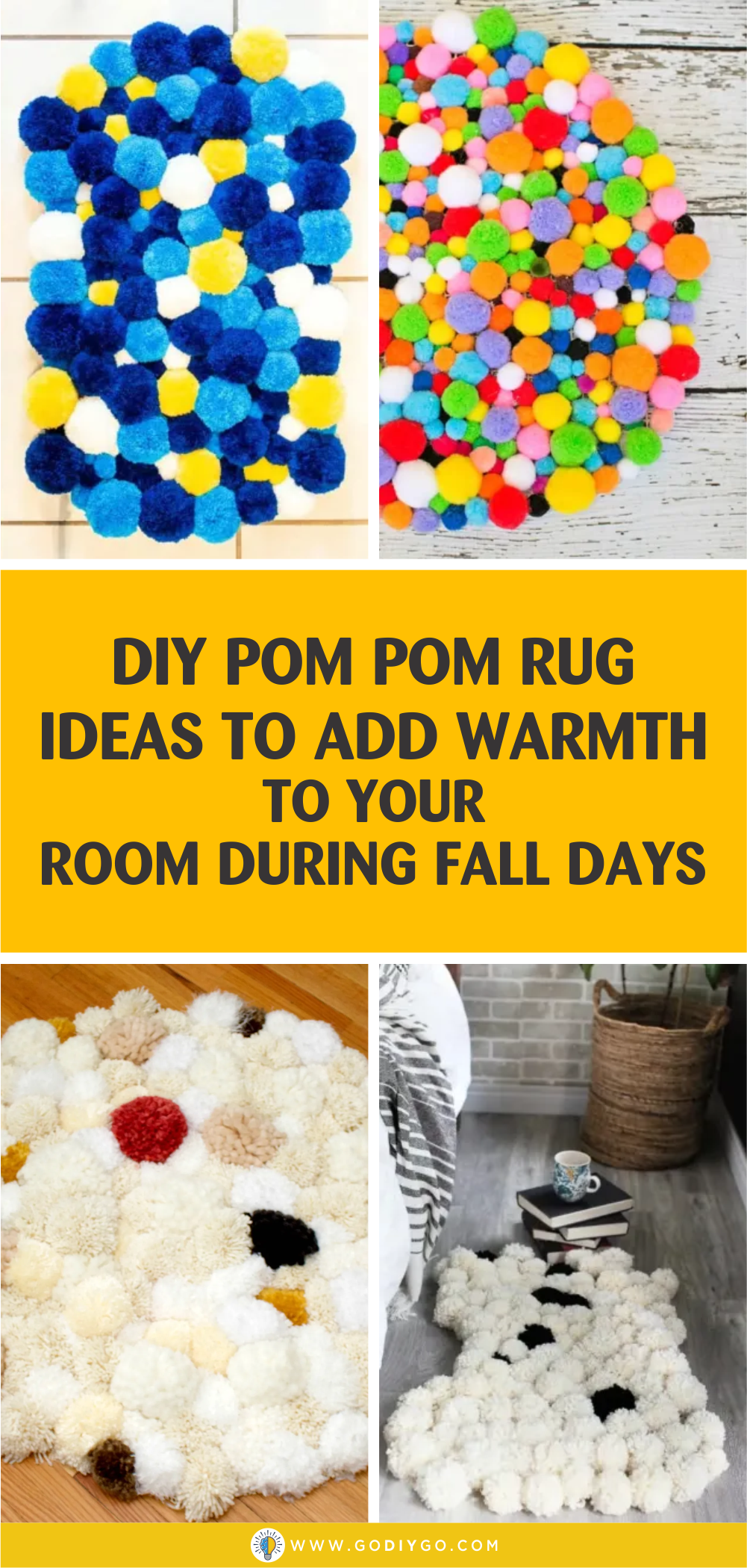 DIY Pom Pom Rug for Kids Room
The kids will enjoy playing in this pom pom rug. We need pom poms in various sizes and colors. Glue or sew them around the rug mat. Customize the shape you like. It can be in a heart, triangle, or rectangular shape. Click here to get more information about how to make it.
Homemade Green Pom Pom Rug
Let your room shows a natural feeling by adding a green pom pom rug. The shades of green make this rug looks so adorable. You can use it to decorate your living room, bathroom, or bedroom. It will work well with any room theme.
DIY Fluffy Pom Pom Rug
Make pom pom balls from yarn. Then, attach them using needles and thread to get a more durable rug. It is a perfect rug for a baby room. Your little one and the dog will get relax here. It is soft and comfy. Customize the size you like. You can make a bigger version for your family room too.
DIY Chic Pom Pom Rug
Let your feet get relax after walking a day in a chic pom pom rug. Making it will not be tricky at all. You will need pom poms in the same size. Then, attach them using glue. Use thread and needles to get a more durable rug. We love the white, soft, and cute pom pom rug like this. It makes us relax and calm.
DIY Beautiful Pom Pom Rug
It will add a more colorful feel to your living room. We love how the DIYer designs a pom pom rug like this. Blue, yellow, and white are perfect color combination that looks pretty for it. You can make it soon by seeing the instruction here.
DIY Pom Pom Cloud Rug
You will need a bunch of big white chunky pom poms. It looks so gorgeous to have this rug under your feet. The white pom poms seem bubbling just like the cloud. Put this in the baby's room or any room you want.